---
Car holder "CA48" automatic induction wireless charging in-car holder air outlet and suction base mount
1. This in-car holder applicable for 4.5-6 inch mobile phones.
2. Wireless charging power is 15W / 10W / 7.5W.
3. Input voltage 5V, input current 2A.
4. Holder output voltage 9V. Sensing distance 0-8mm.
5. Input interface is Type-C (2A).
6. Induction principle – infrared / touch button.
8. Holder clamp with spring control. Sensing power – resistance motor.
9. Size: 80*80*160mm. Weight: 200g.
10. Accessories: cable + air outlet base + suction cup base.
Video Player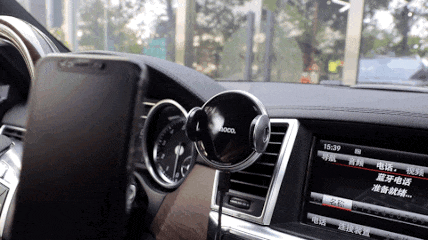 This section doesn't currently include any content. Add content to this section using the sidebar.